Once payouts are available in your league you can click the Assign Winners button to start an allocation.

Select your winner from the dropdown menu and click the Add Winner button.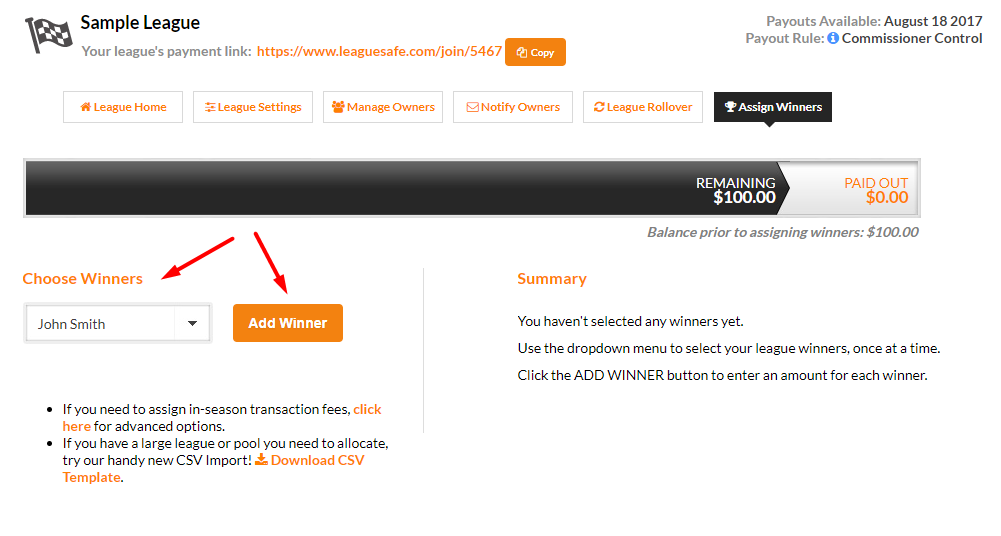 Select the amount won by this player in the pop up, then click Add Winner.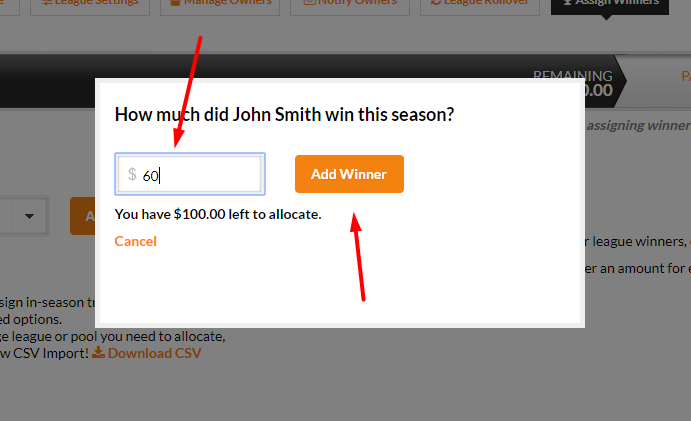 Repeat this process until you've run out of funds to allocate, then click CONTINUE.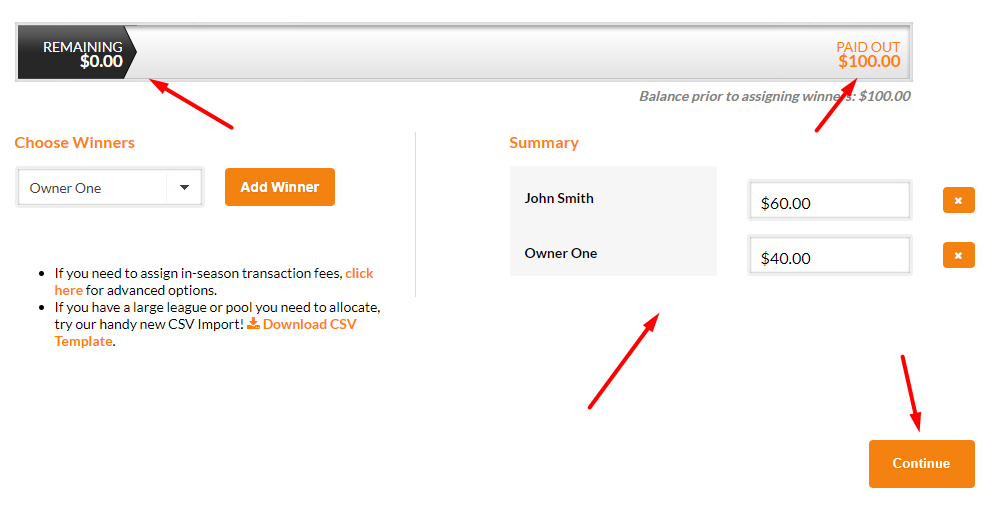 Up next you'll see a confirmation screen. Make sure everything looks right, type in the letters "YES" in the text box then click the Allocate Payouts button to complete your allocation.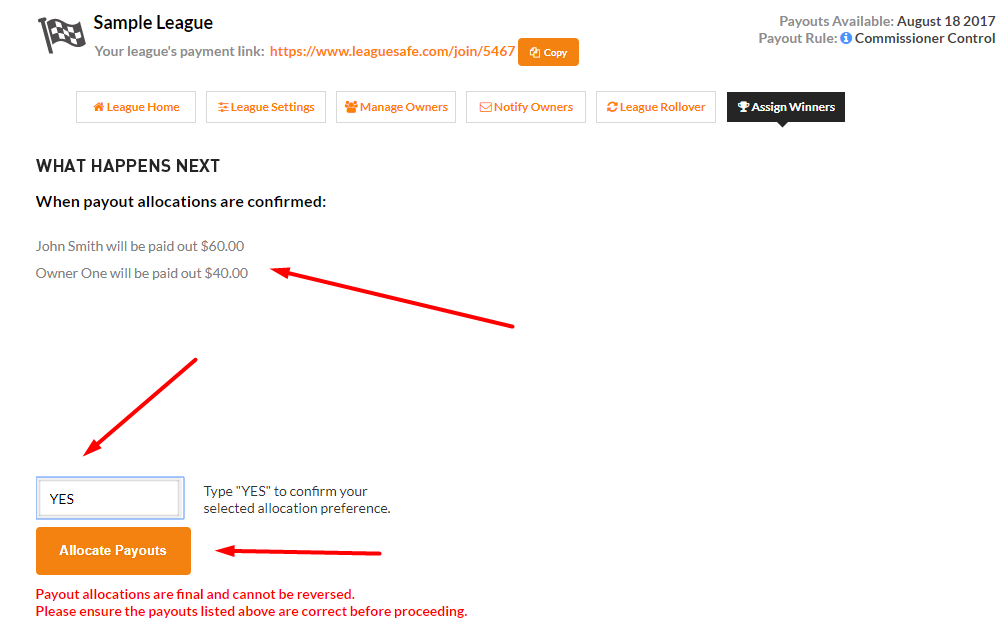 If your league is a Commissioner Control payout method, your allocations will process immediately to the winners' Fanball Wallets.
If your league's allocation method is Majority Vote, all paid members will be notified of the allocation that was submitted and have the opportunity to approve of the allocations via an email. Open the email, click the Approve or Reject button to vote on an allocation.
Note: Commissioners are automatically counted as an Approval vote, so they do not receive the email to vote.
That's it. That's how to make an allocation. For more info on how to complete an allocation with additional transaction fees, click the link right here.